HOLD YOUR OUTDOOR EVENT ON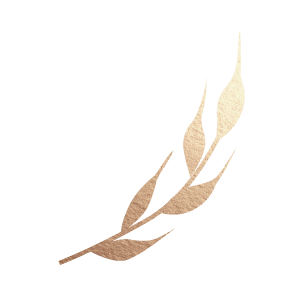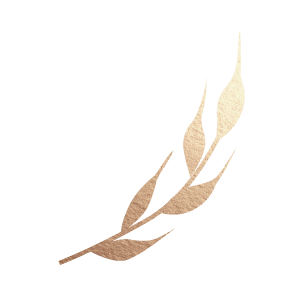 Relax and enjoy a cocktail on Skye Terrace, our newly constructed 40' by 50' patio at Moonlit Ridge! Connected to Kai Pavillion, this versatile space is an excellent location for a cocktail hour or an after-reception hang-out with loved ones.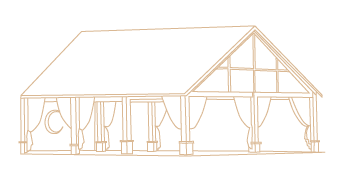 Events On Skye Terrace Area
Skye Terrace is a covered 40' by 50' patio with an open layout, making it a flexible space to hold many different events. Host a cocktail hour before your wedding reception, or hold an after-party under the stars. This is also an excellent spot for family photos, entertainment, lawn games during your reception, or vendors at a corporate event. Skye Terrace includes a newly built firepit, scenic views of the mountains, stone features, and ambient lighting.
This stunning stone patio features breathtaking views of the estate and mountains! You and your guests can mingle by the cozy firepit before they head to the pavilion for your reception or enjoy s'mores during a homey, after-reception hangout. Skye Terrace is a flexible space that can adapt to many different styles and can be designed however you see fit for your event.
Skye Terrace is an elegant yet relaxed space to be used however you see fit during your event! Since the patio is covered, you won't need to worry about heat or rain putting a damper on your event.
Connected to Skye Terrace is Kai Pavilion, a gorgeous and newly constructed 80' by 40' covered structure designed for celebrations. Kai Pavilion features a stunning view of the mountains, flexible open space, and cutting-edge design. The pavilion has plenty of room for vendors, entertainment, dancing, and anything else you can imagine to make your dream event a reality! Combine these two spaces to make the most out of your outdoor event!
Hosting a cocktail hour on Skye Terrace allows your guests to unwind after the ceremony. They can discuss the ceremony, reconnect with out-of-town relatives and friends and begin moving into the celebratory mindset of your reception! Make your cocktail hour on Skye Terrace fun and unique with one of our add-on options.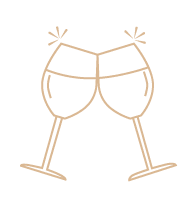 Add a practical and beautiful touch to your wedding! Use a gorgeous champagne wall as your seating chart, or as a thoughtful touch to welcome your guests to the reception. Champagne walls act as a unique decor element and are a great backdrop for photos!

We'll provide everything you need to have a fire and gourmet s'mores by the firepit on Skye Terrace! In addition to our add-ons, We've listed some of our favorite cocktail hour ideas below.
The couple's map seating chart
Giant Jenga set
Yard games
Slides of the newlyweds
Live art
Live music
Donut wall
Signature cocktails
Neon sign
With a combined 5,200 square foot space, the options are limitless when it comes to your next wedding or celebration. Design and make use of these open-air spaces at Moonlit Ridge as you see fit during your next outdoor event in Maine.