Why choose Moonlit Ridge estates for your next event space?
Moonlit Ridge is a versatile venue that can accommodate many different needs. The incredible location, gorgeous lodging for up to 14, easy booking process, and customization options make Moonlit Ridge the ideal event space near Portland, Maine.
From the moment you arrive at Moonlit Ridge Estates, you will be amazed by this truly special venue. You'll be encompassed in beautiful nature, lush grounds, and magnificent views of the mountains on our 56-acre property. Moonlit Ridge Estates resides in a gorgeous and convenient location just 45 minutes from Southern Maine's hub city of Portland. Take a break from the commotion of everyday life while still being close to amenities. You and your guests will be a short drive away from local accommodations including the Oxford Casino and local hotels in the area.
At Moonlit Ridge Estates, you'll feel at home in our comfortable and chic lodging for up to 14 people. Even though the earliest structures date back to the 1800s, Moonlit Ridge has gone through a complete remodel and renovation. New structures such as the 80' by 40' Kai pavilion, 50' by 40' Skye Terrace, or wedding party suites provide plenty of room for celebrating in luxury. Each space has been specially designed with thoughtful and modern details. .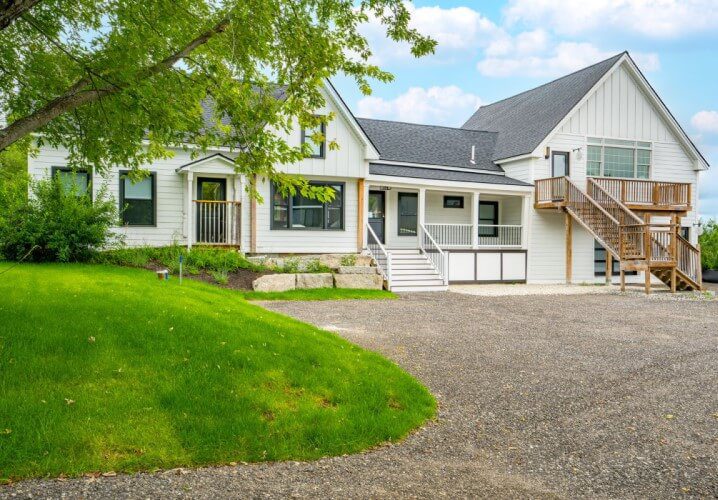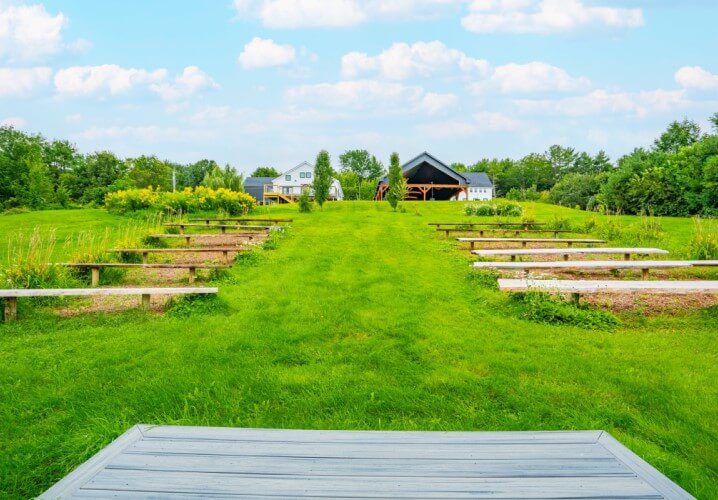 Our ceremony area is a truly impressive space encompassed in natural beauty! This is the perfect spot for wedding ceremonies or elopements of any size. Your guests will be awestruck as the wedding party makes a grand entrance down the aisle. You'll feel the majesty of the moment even more keenly, surrounded by nature and breathtaking views. Your photographer will find ample opportunity to frame you within this natural canvas. . .
You have the freedom to design your own event to match your personality and needs! Moonlit Ridge offers customizable weekend packages with the choice of add on's and a la carte options resulting in a truly unique event and one-of-a-kind, memorable experience. Easily pick and choose to add personal touches from custom ceremony arches, champagne walls, or even s'mores baskets to your package and we'll take care of everything. . .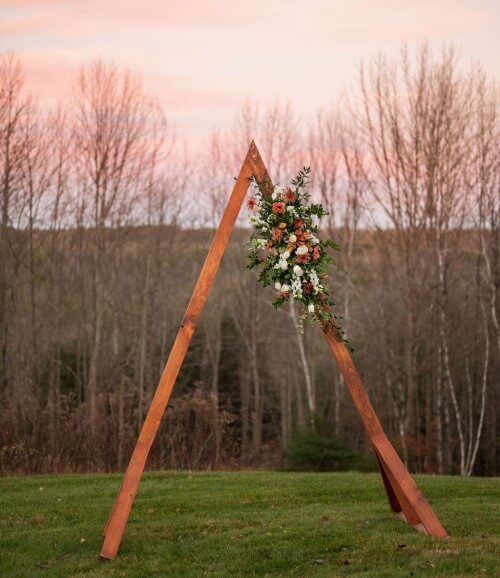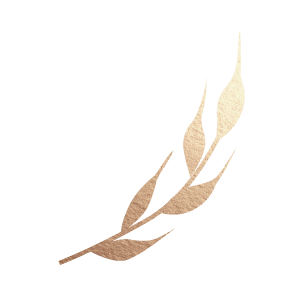 Venue Spaces At Moonlit Ridge