WEDDING GUEST ACCOMMODATIONS AT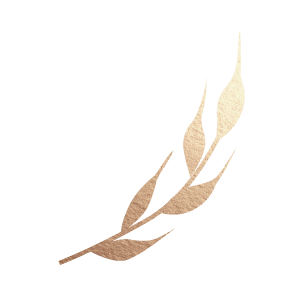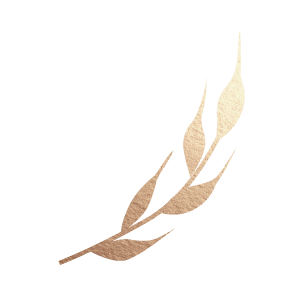 The Main House at Moonlit Ridge provides the ideal wedding guest accommodations for family or friends to stay during your event! This completely renovated five-bedroom house features 19th-century Maine charm with all of the modern amenities. The Main House can comfortably sleep 14 guests.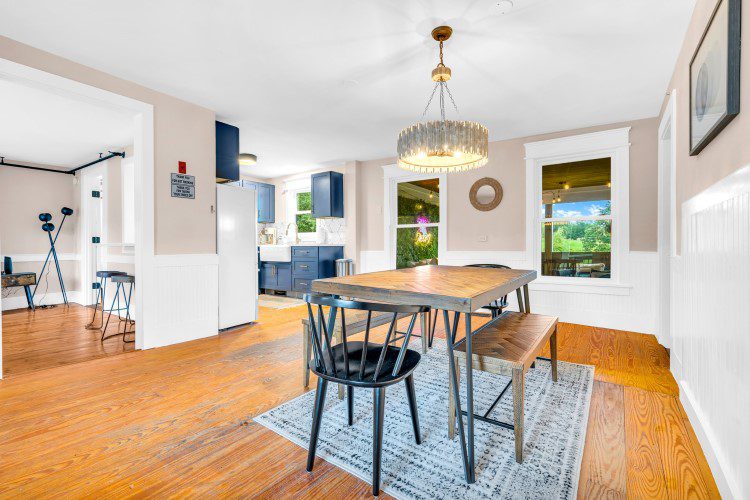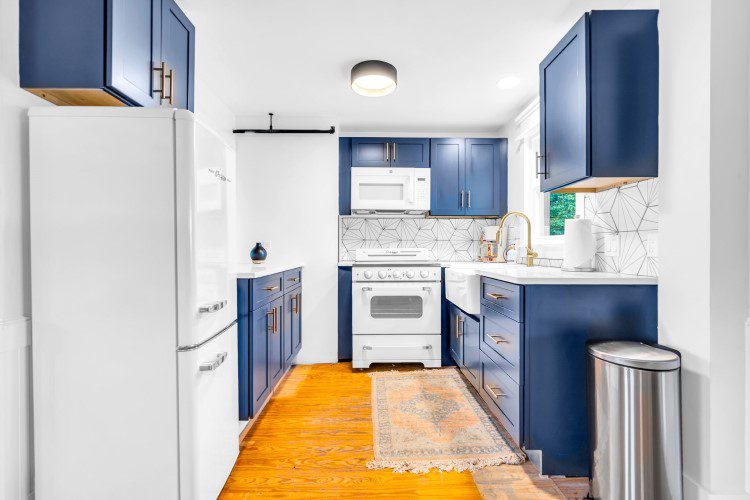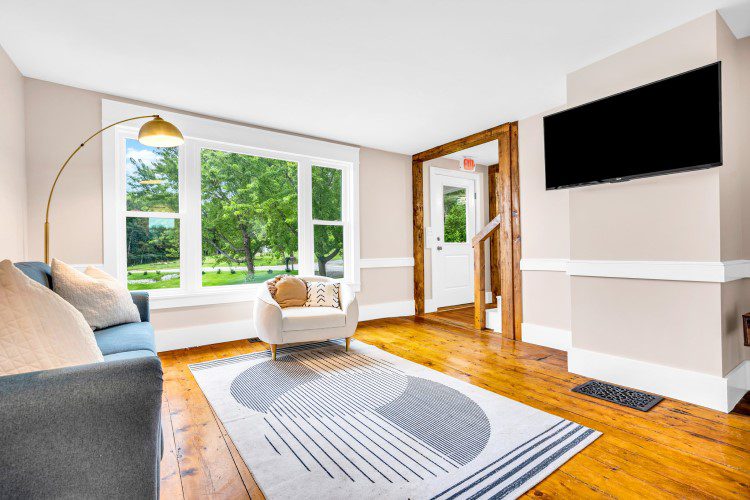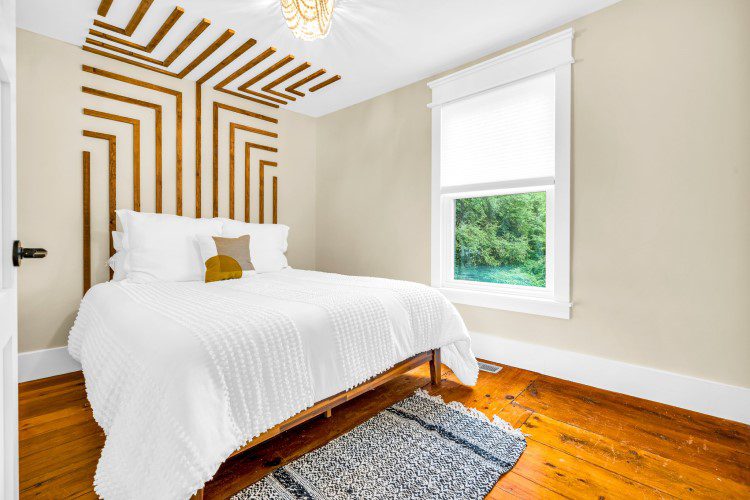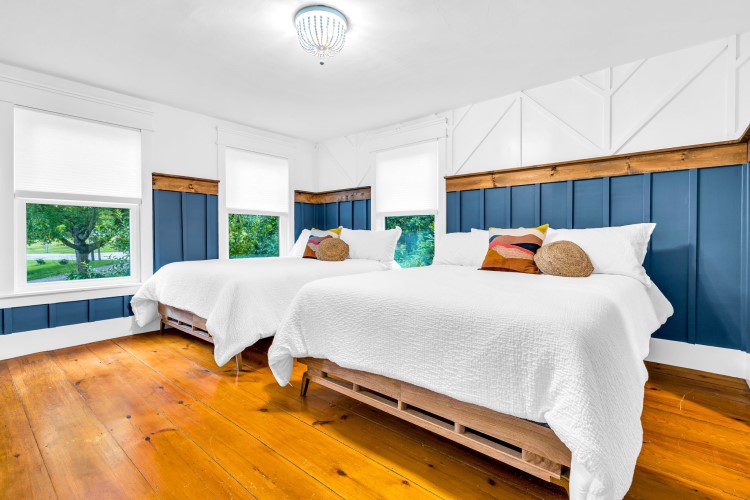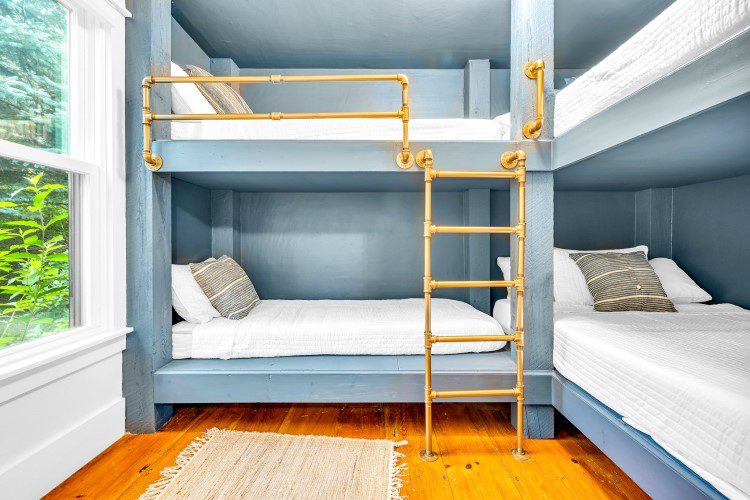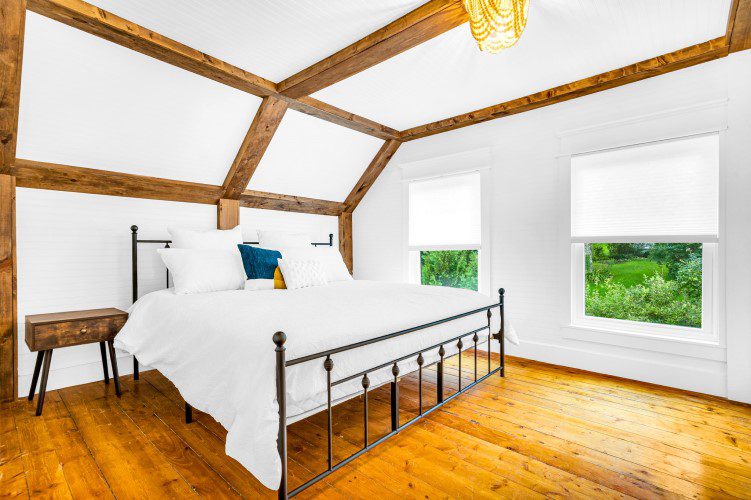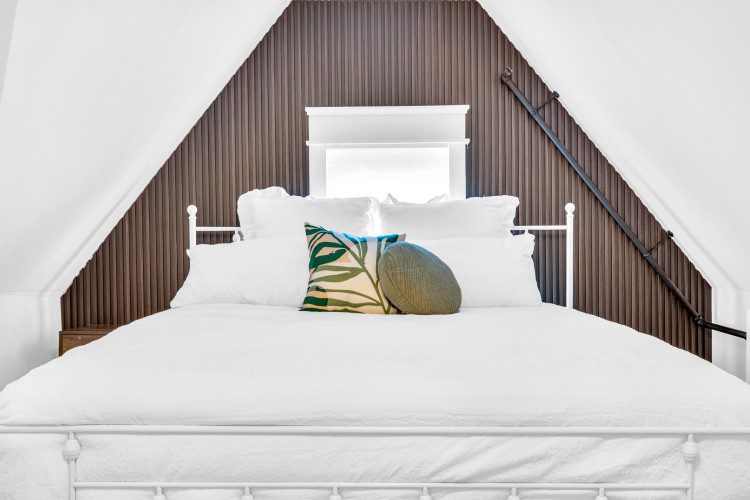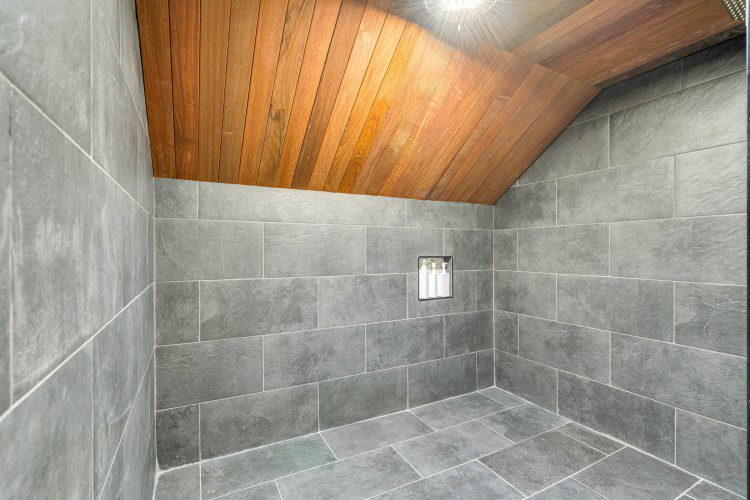 Events At The Main HouseArea
This is the ideal space for the wedding party or family to stay during a wedding weekend or a mid-week wedding. The Main House is conveniently located just steps away from the rest of the estate. Guests can arrive, unwind, and enjoy the entire wedding experience while staying in one gorgeous location. The newly remodeled house boasts plenty of space for friends and family to connect and relax during their stay. The Main House features five bedrooms with two full baths and can comfortably accommodate up to 14 guests. We understand that you'll likely have many guests coming from afar beyond this capacity. Because of this, we have curated a list of different accommodations available nearby.
Surround yourself with family and friends at the Main House! Accommodations include five spacious bedrooms. The layout is as follows:
First Floor
3rd Bedroom- Queen Bed 4th Bedroom- 2 Queen Beds 5th Bedroom- Bunk Room with 2 Full Bunks Full Bathroom
Second Floor
1st Bedroom- King Bed
2nd Bedroom- King Bed
Full Bathroom
The completely private Main House boasts crisp, clean, and modern lodging for guests staying on the estate during your event. The house has undergone a complete remodel and has been thoughtfully designed to provide beautiful, fun, and Instagram-worthy rooms for guests staying on the property. There is plenty of room to hold an intimate welcome dinner, a small day after brunch, or simply connect with your loved ones during this special time.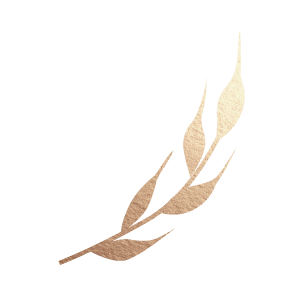 Why The Main House Is The Right Choice For Your Wedding Guest Accommodations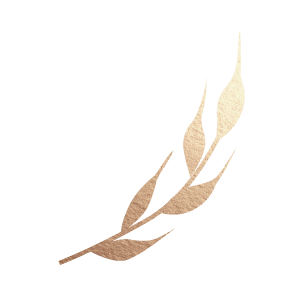 Aside from the gorgeous rooms, your guests will love the beauty and convenience of staying at the Main House! The quiet and completely private location is the perfect place to get away from the hustle of everyday life. Imagine waking up to the birds chirping and looking out into the stunning Maine forest. Guests staying at the Main House will enjoy being just steps away from Kai Pavilion, The Ceremony area, and The Luna Lounge! It couldn't be easier to access Harbor's Hideaway and the Newlywed Suite as they are attached to the Main House.
While the estate will be the center of your wedding or event, you and your guests are welcome to explore nearby hiking trails, preserves, lakes, or ski mountains, and enjoy what Maine has to offer during your stay. Feeling less adventurous? The estate is the ideal place to relax and unwind, with plenty of room for activities or games. If you can dream it, we can make it happen.