WELCOME TO THE ULTIMATE BEAUTY LOUNGE AND WEDDING PARTY SUITE!
The Luna Lounge is unlike any other beauty lounge you've seen at a Maine wedding venue! This swoon-worthy suite is the ultimate spot for the wedding party to relax and get ready for the wedding day!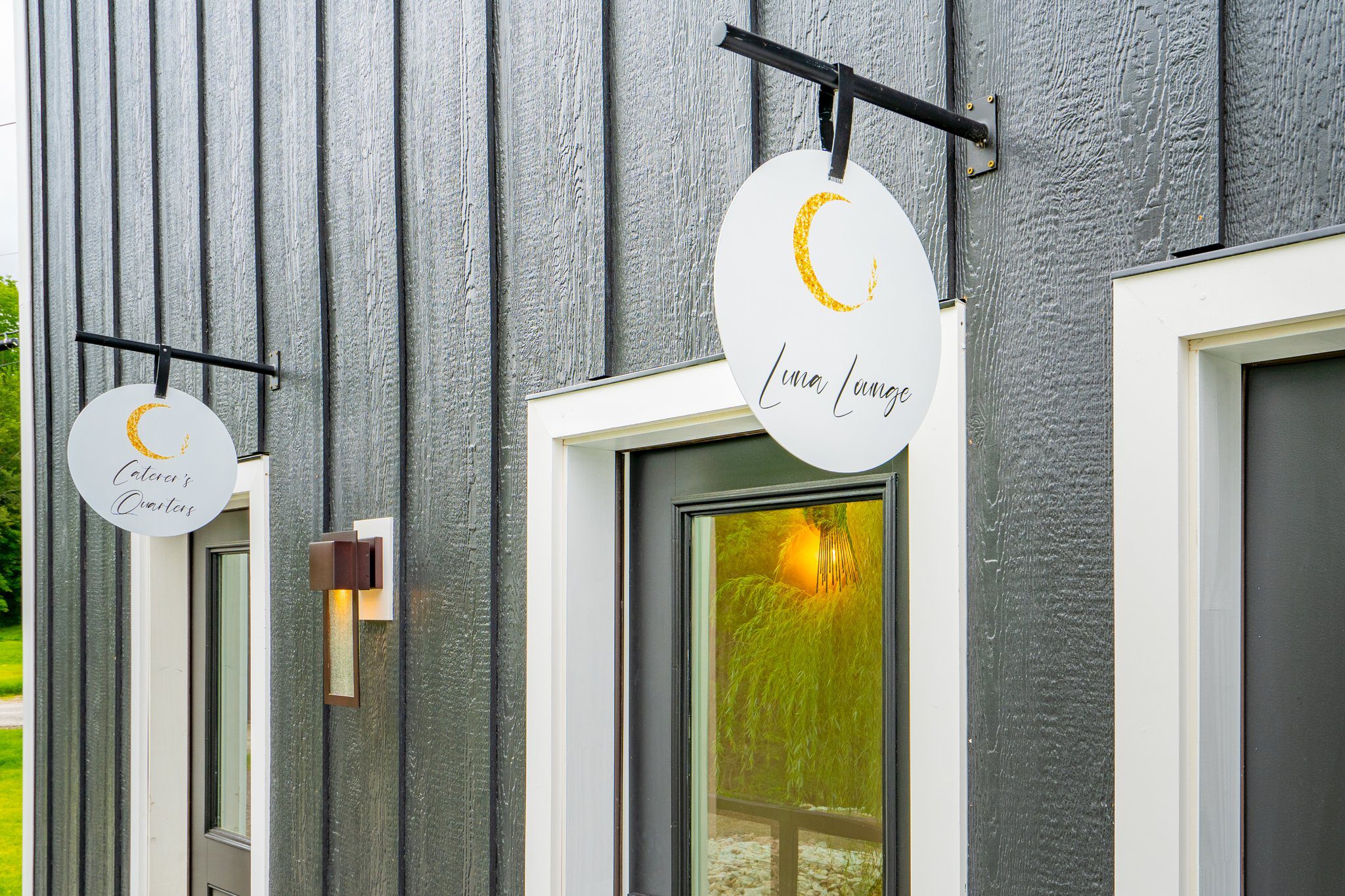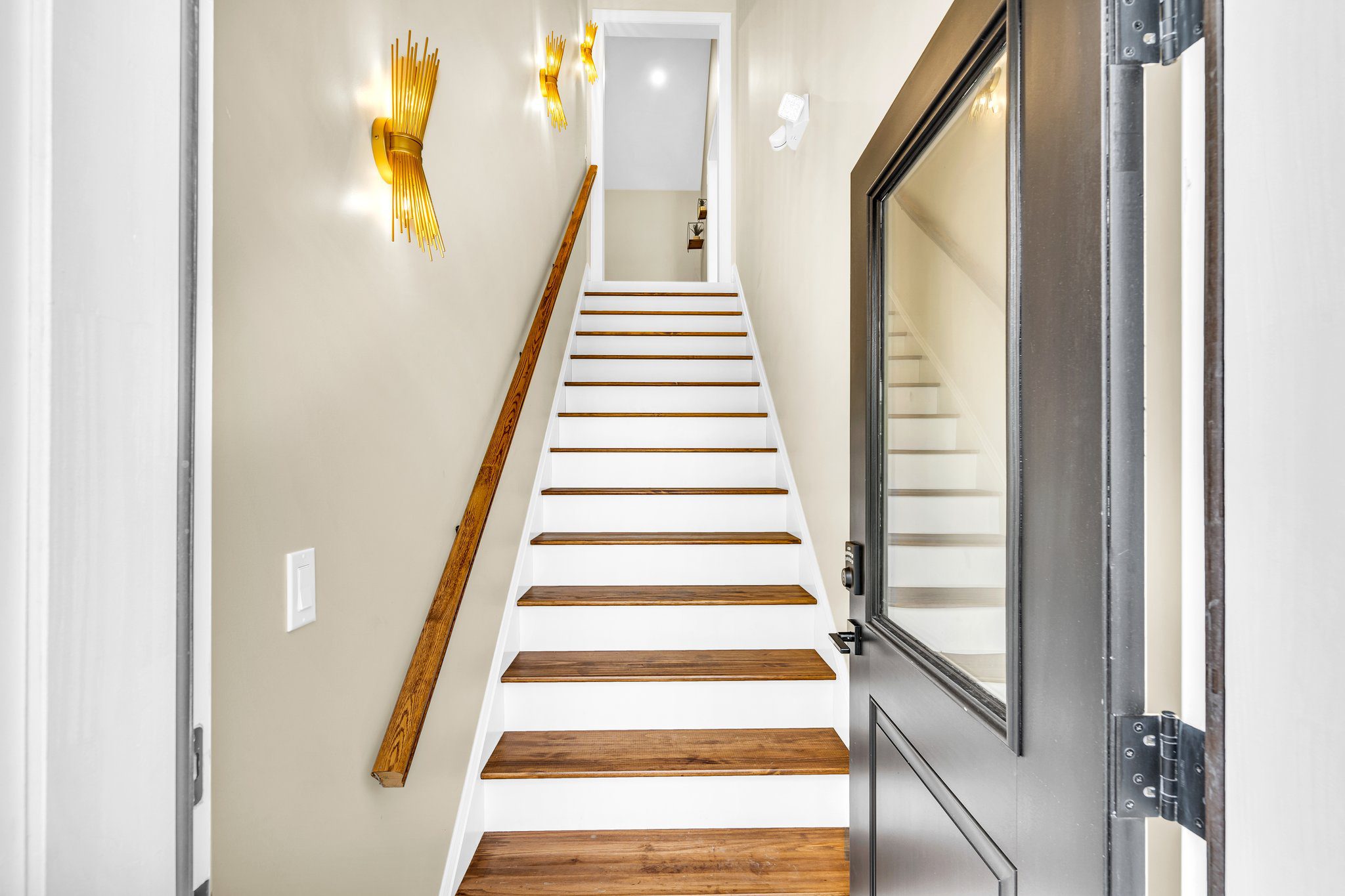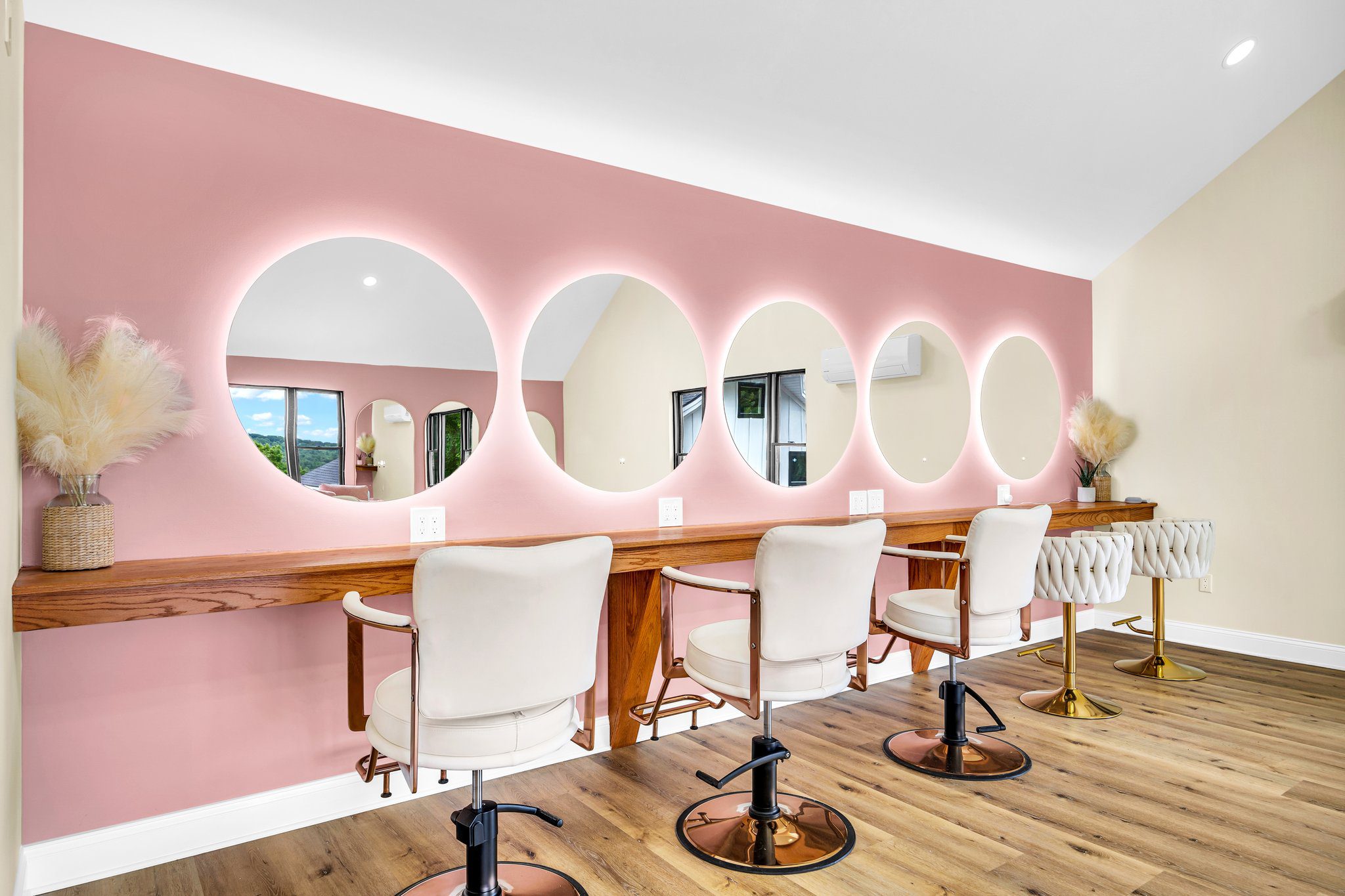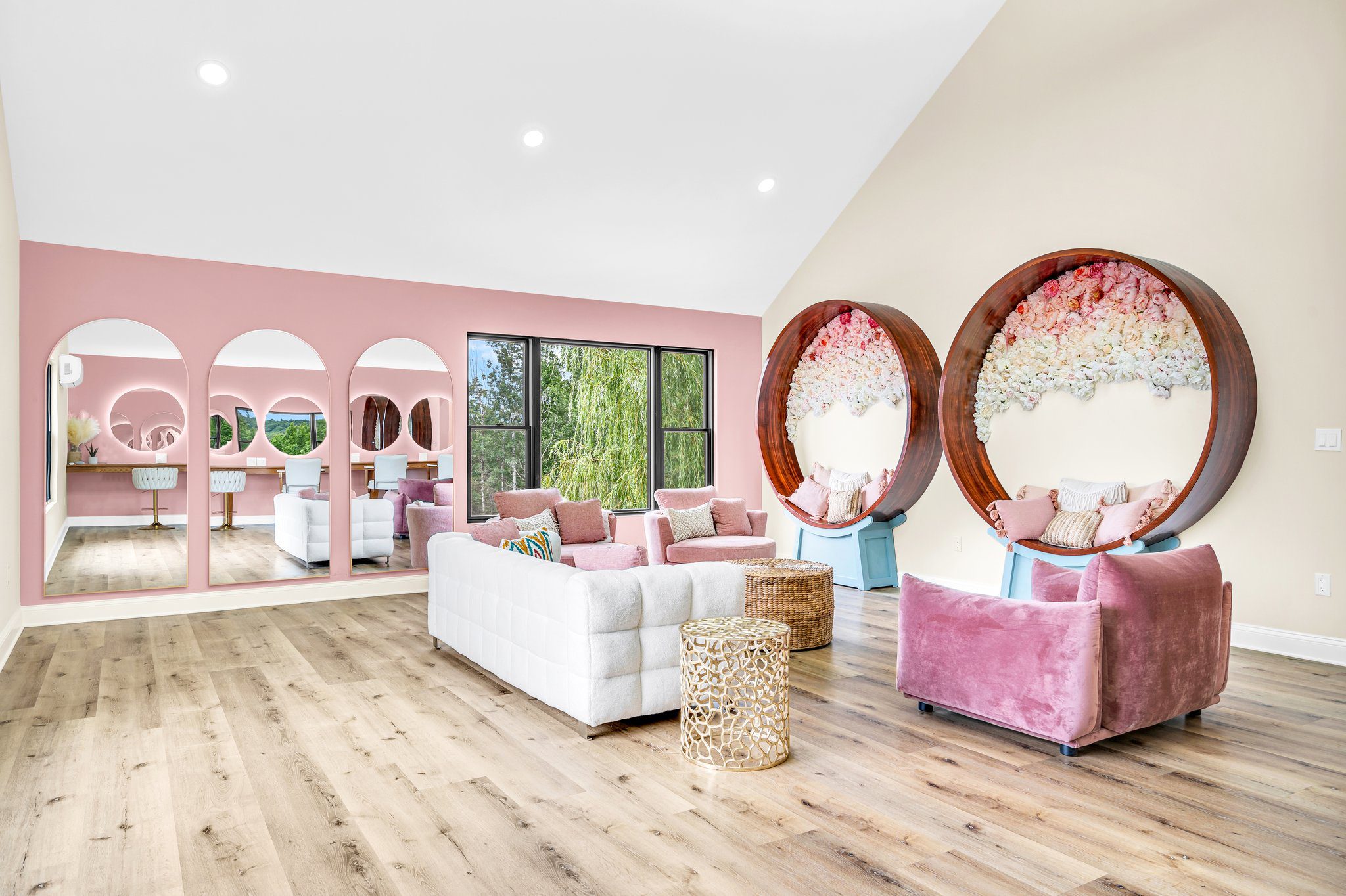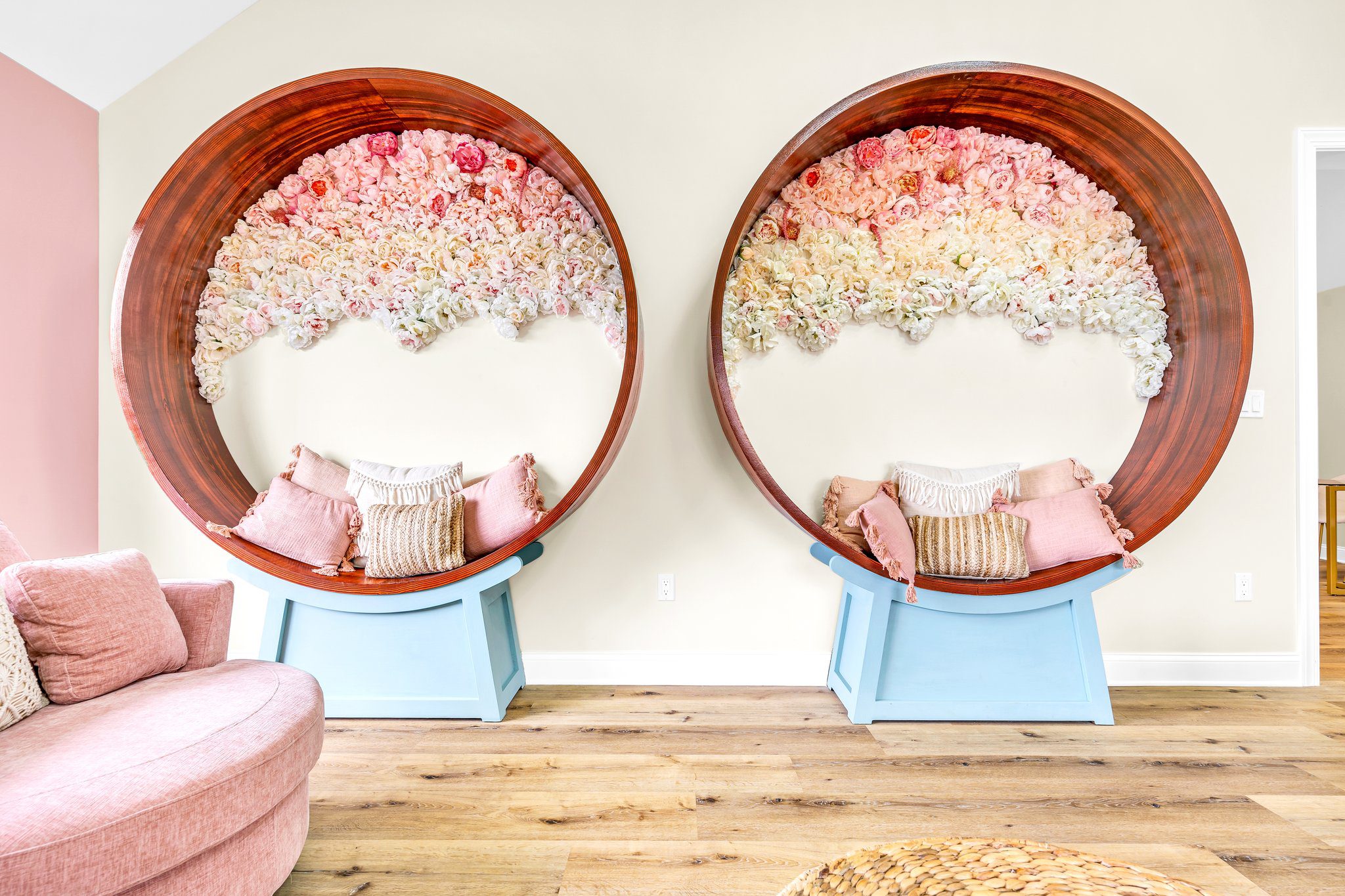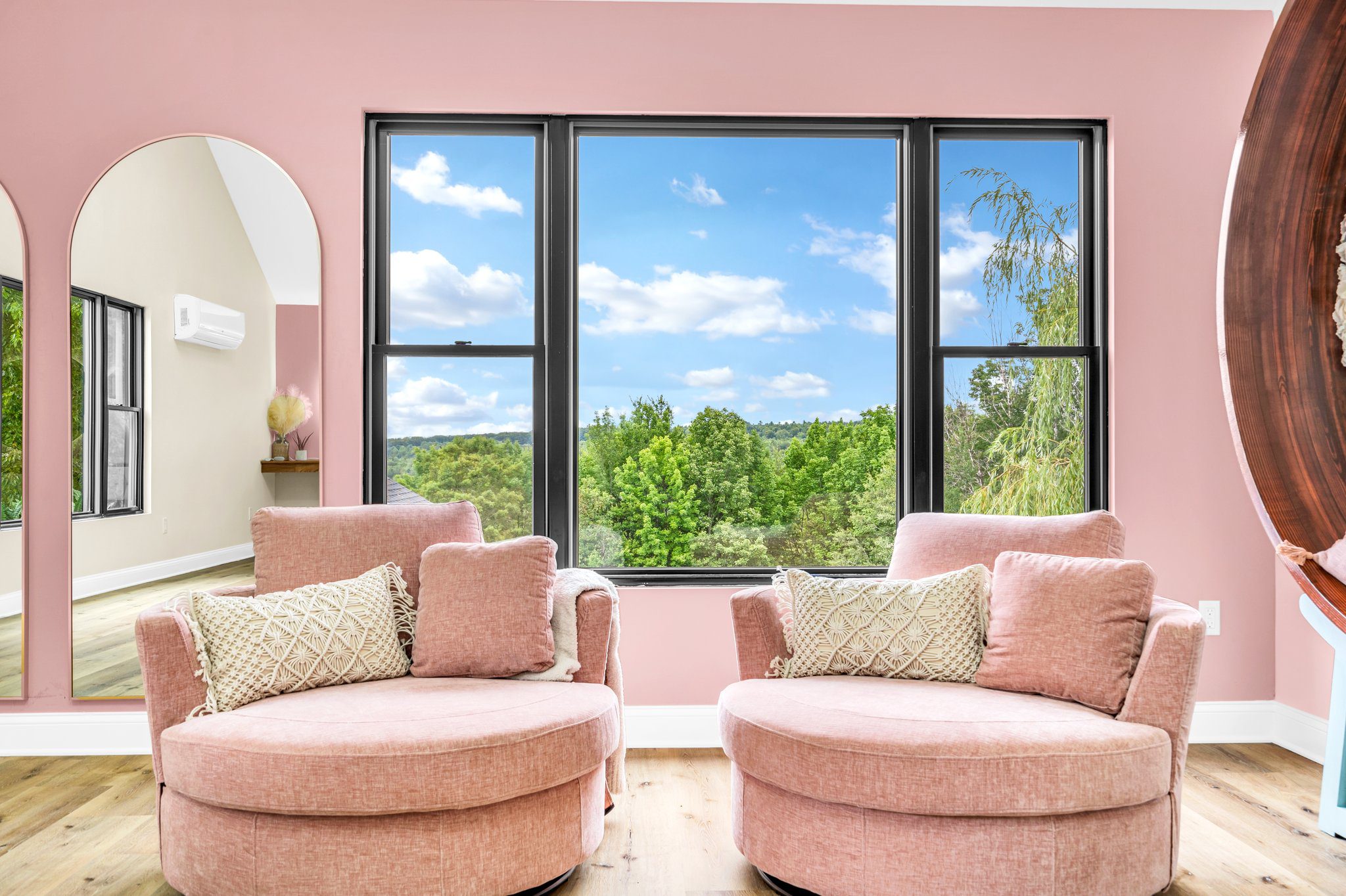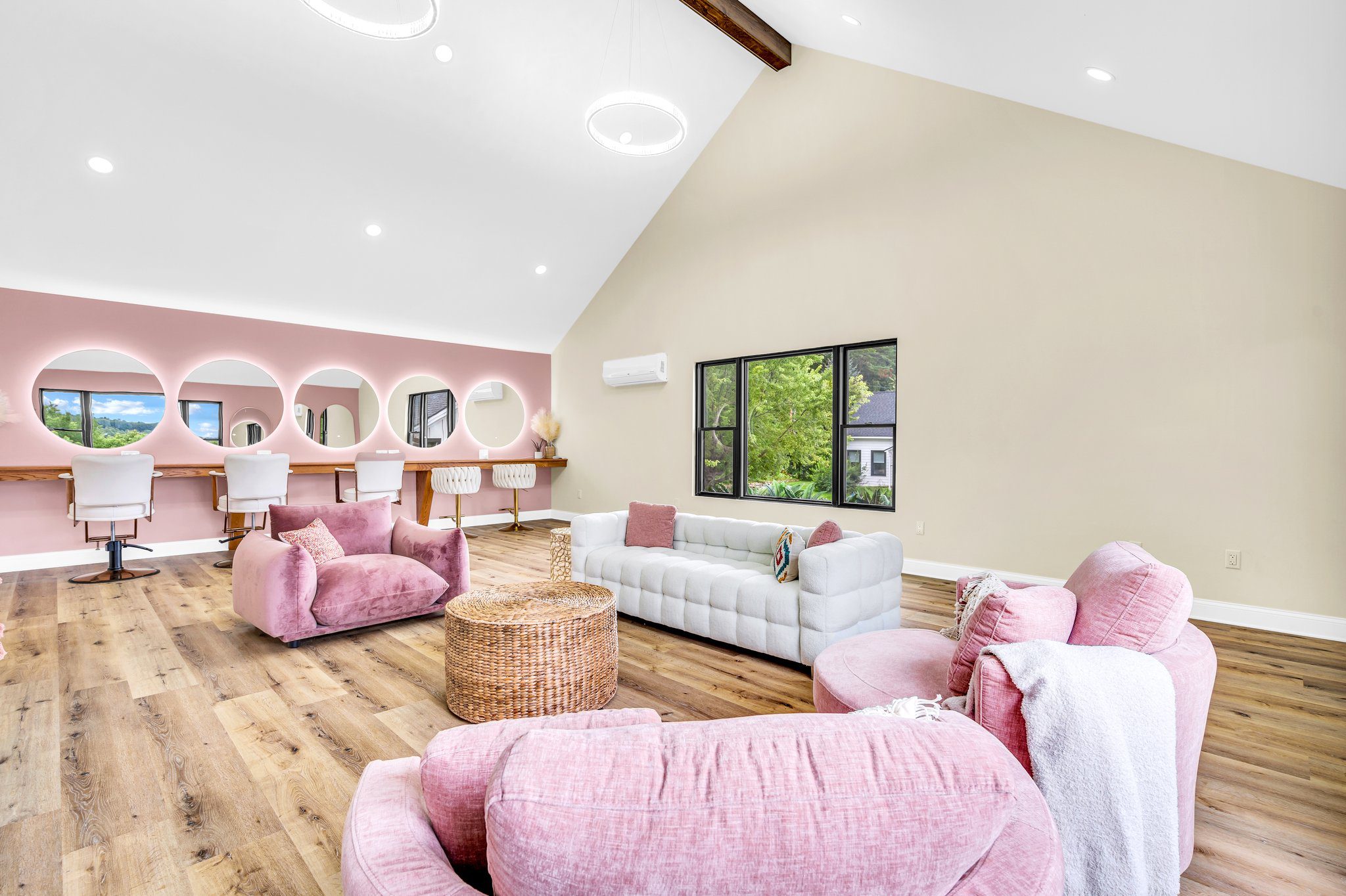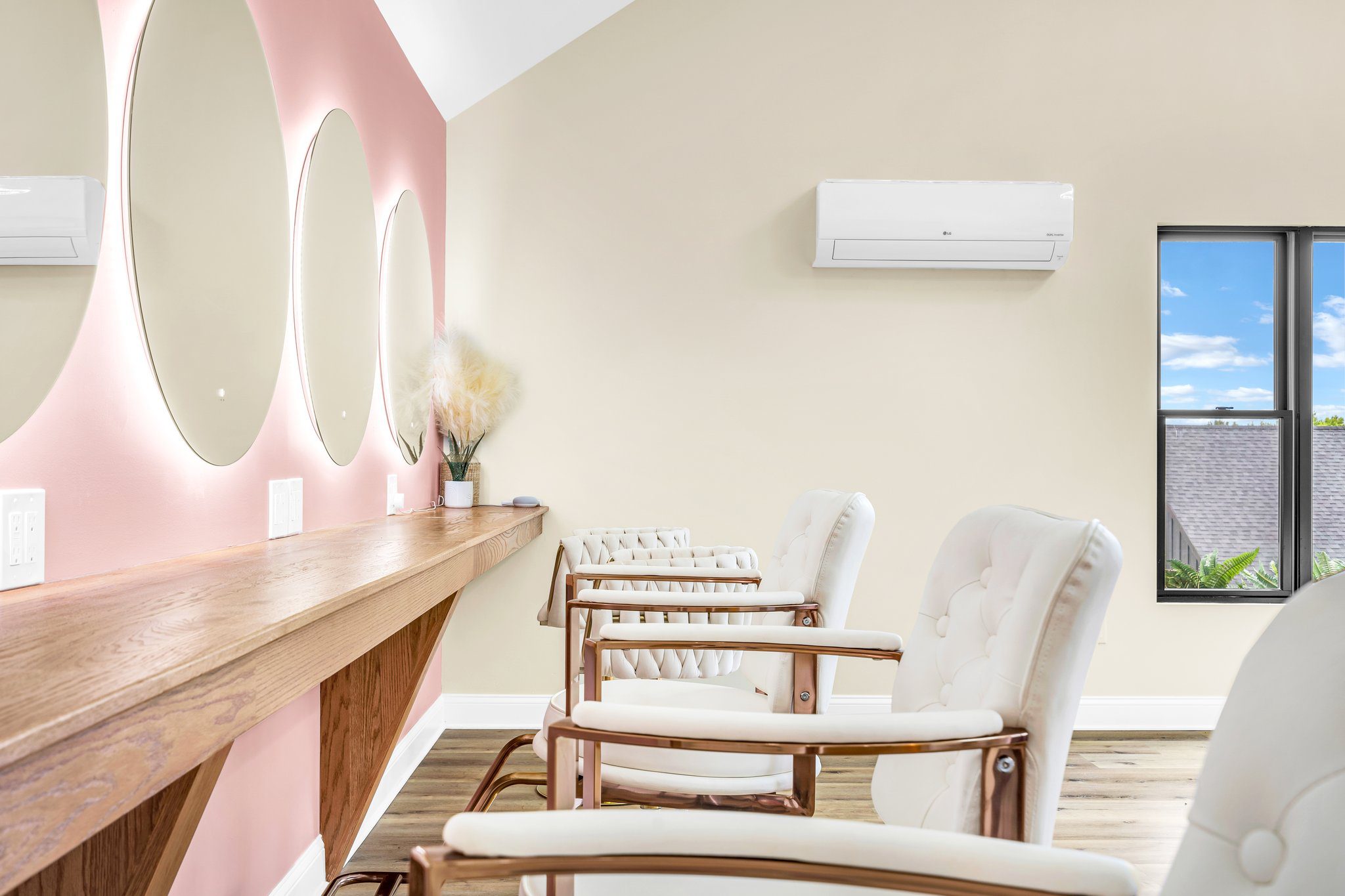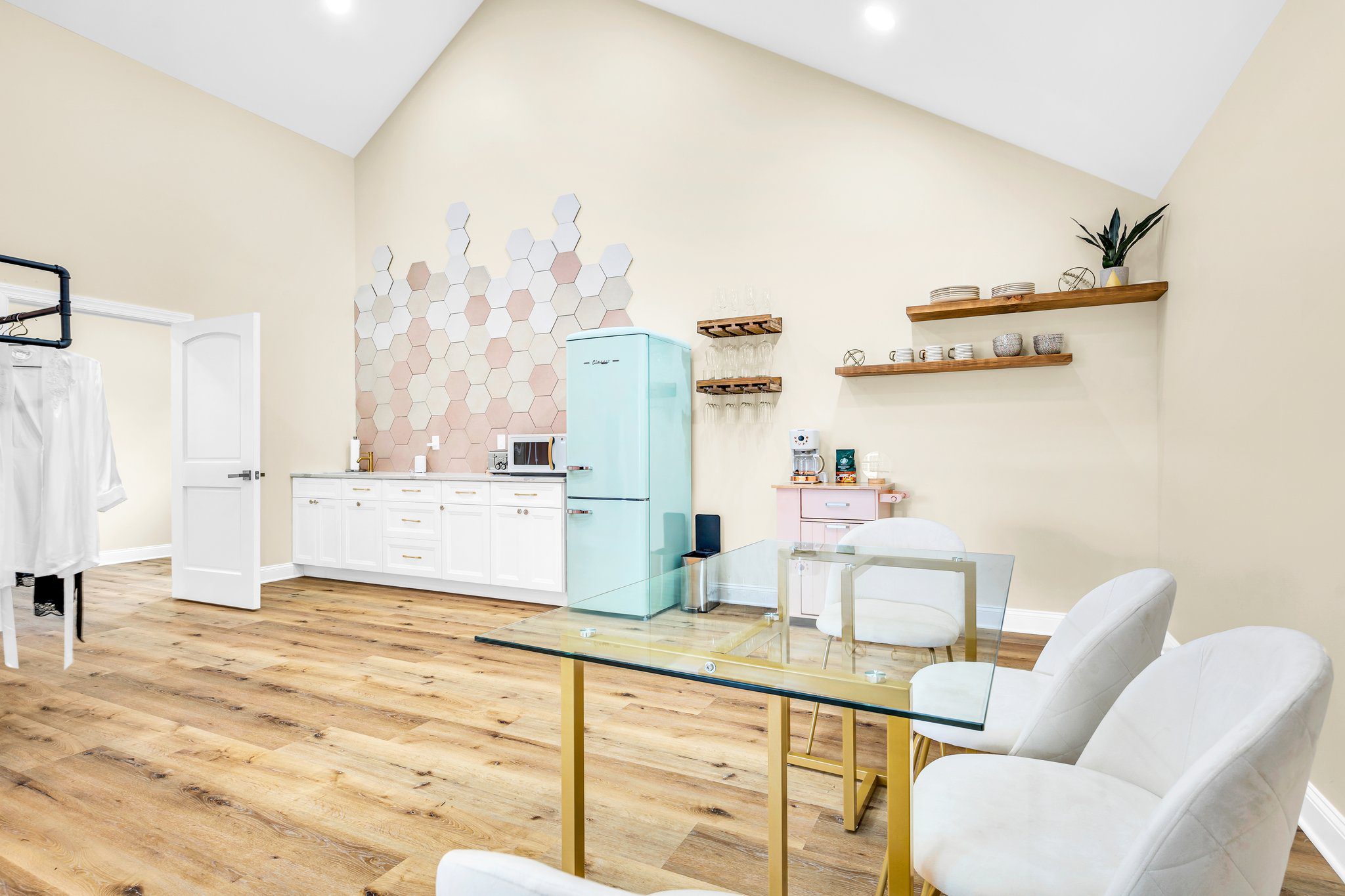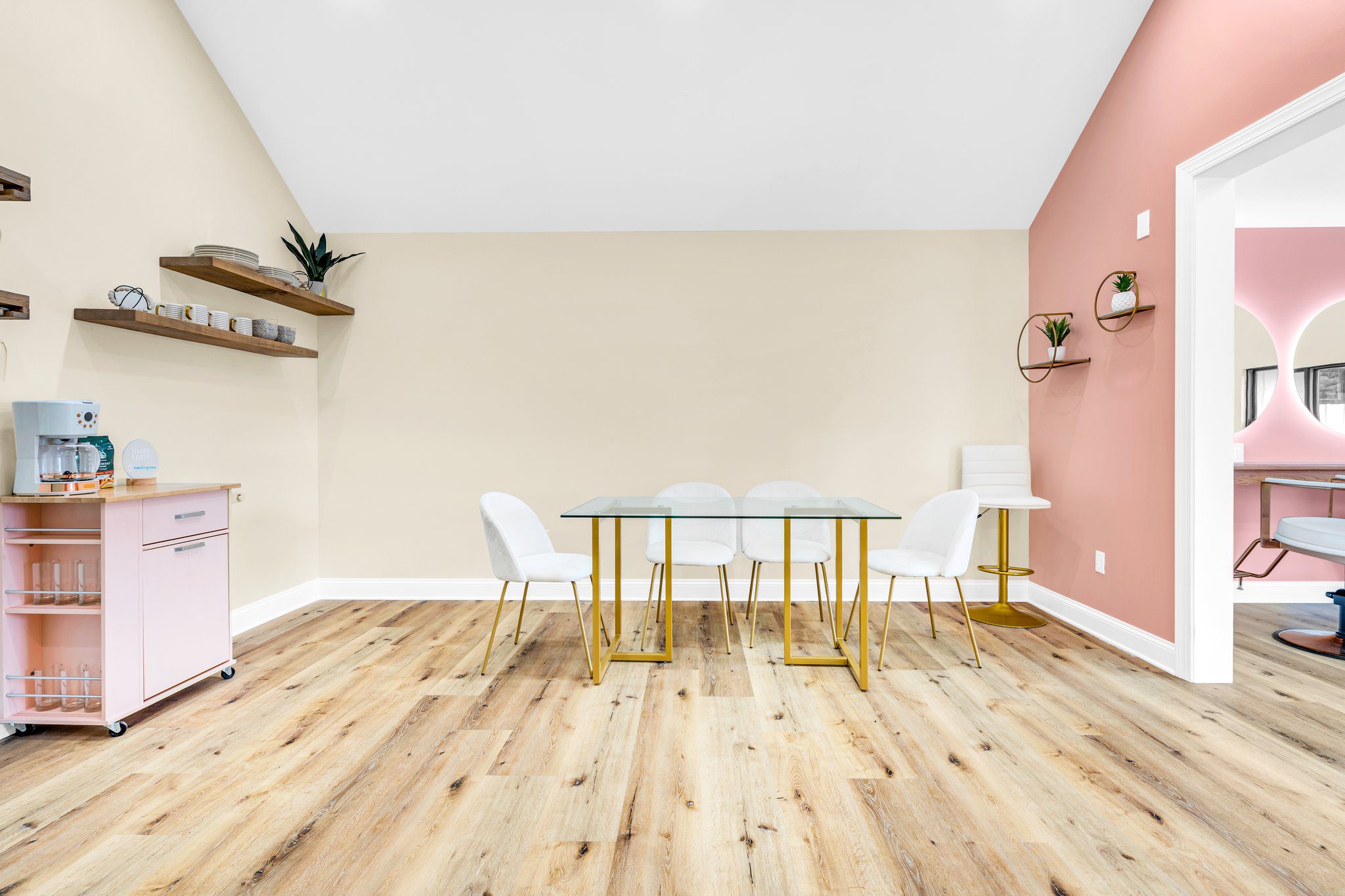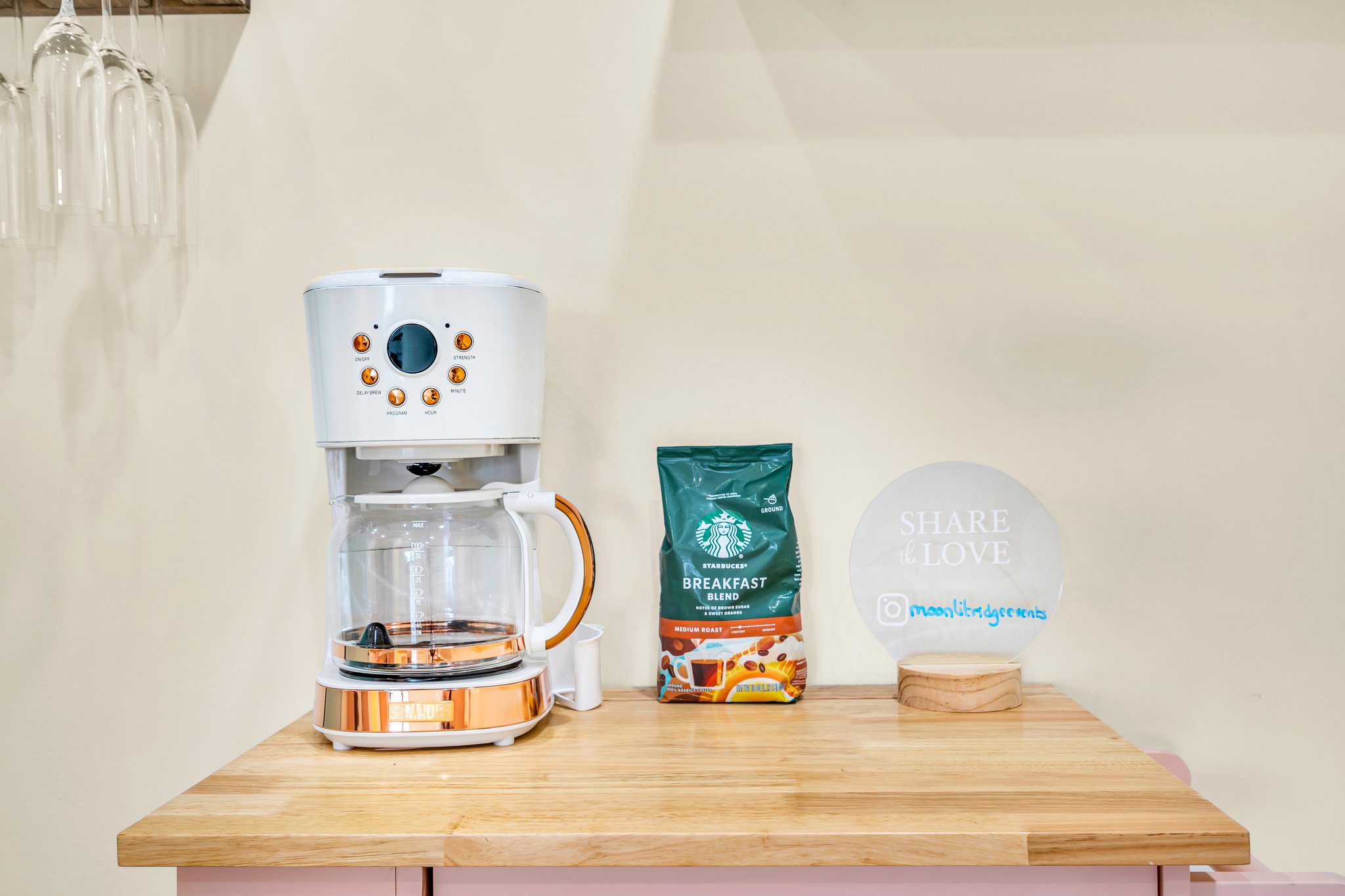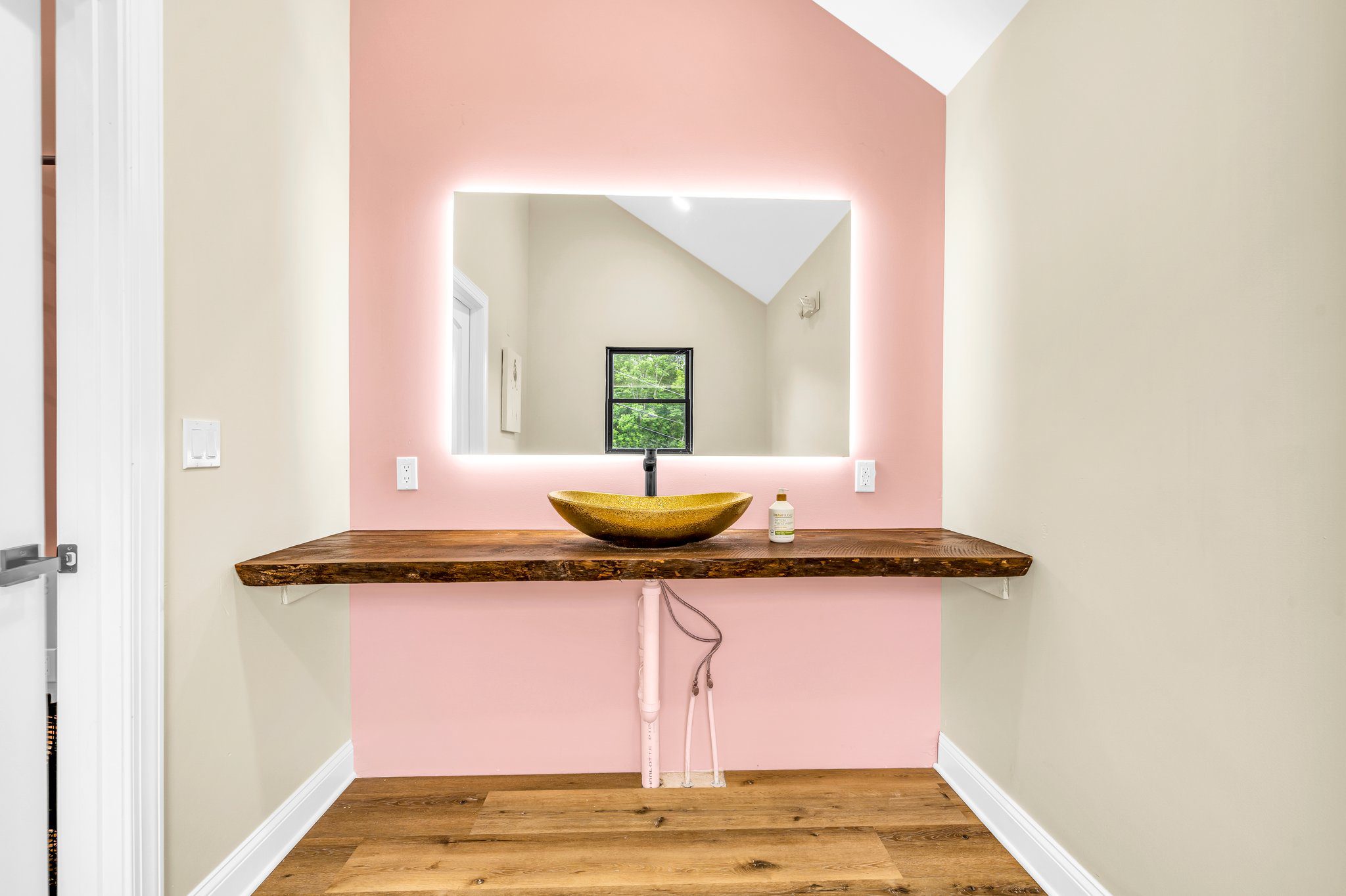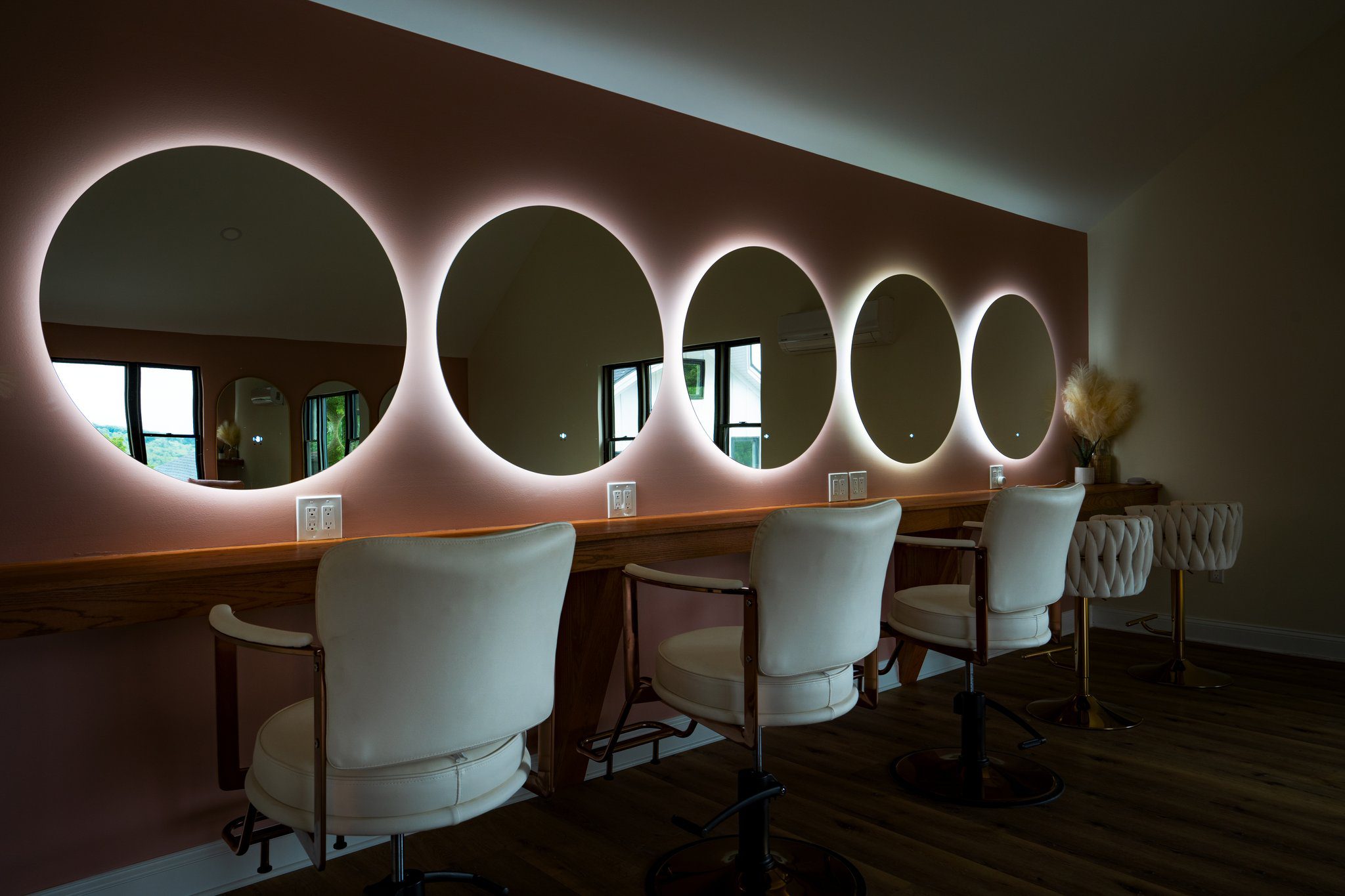 Events in The Luna Lounge
You've been planning this day for months or years, and yet with trembling nerves, you can barely remember the details you've gone over a hundred times. What you need is a break, sequestered from the chaos of bringing the wedding together… and your besties! That's exactly what the Luna Lounge
Luna Lounge is the perfect space for the wedding party to feel pampered and get glammed up before the wedding ceremony! The Luna Lounge features top-of-the-line design details and includes two makeup stations, two hair stations, plenty of electrical outlets, and plenty of space for stylists and makeup artists to set up. The suite is also a gorgeous spot for the wedding party to take photos before the ceremony!
This gorgeous wedding party suite has been completely remodeled with high -end white, gold, and blush design details. The gorgeous and bright decor truly feels like a dream that you never want to leave! Some thoughtful and unique touches include a steaming station, a kitchenette with a mimosa bar, luxury lounge seating, and a private bathroom! This space is also perfect for Instagram-worthy photo ops with your family and friends.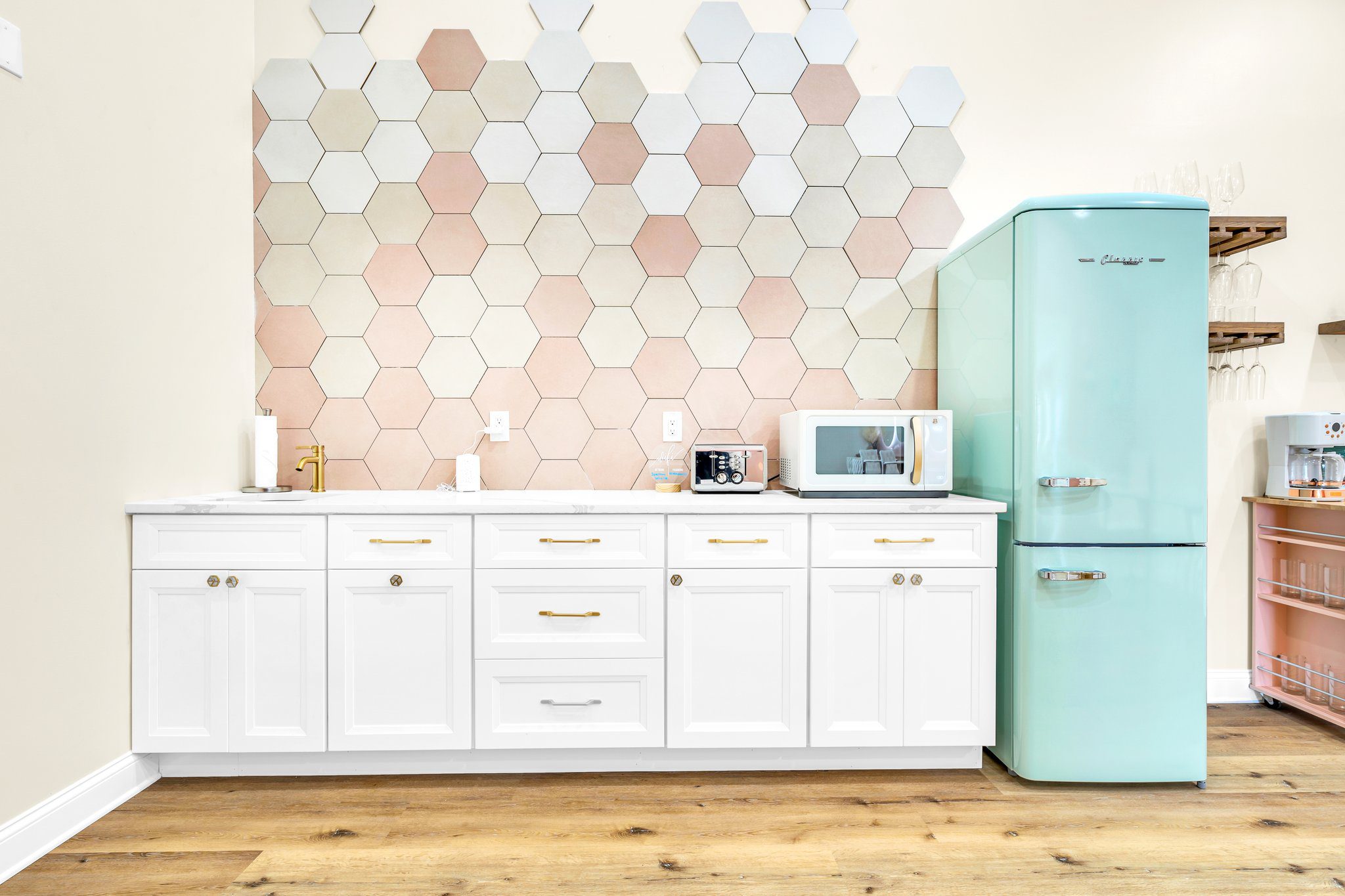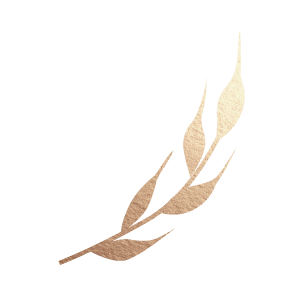 Why the Luna Lounge is a must have For your wedding day?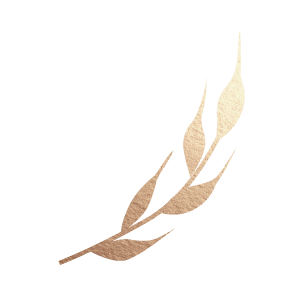 Take the stress out of getting ready! Getting ready close to the ceremony area will save you and the rest of your wedding party time and ensure you arrive at the aisle fresh and picture-perfect! You won't need to worry about smudged makeup or flat hair as you travel from one venue to another. If you need to do some touching up after the ceremony, the Luna Lounge is just steps away.
Gathering all of your important wedding day items and transporting them from venue to venue can turn into a huge headache and you may end up with lost items! Utilizing the Luna Lounge for important items will help you stay organized, save time, and ensure your special things are in a safe place.
Your wedding day will most likely be one of the busiest days of your life, and it can be easy to forget to eat. The kitchenette in the Luna Lounge makes it easy for the wedding party to store drinks and food and prepare some snacks to help you keep your energy up and stay hydrated. With the Caterer's Quarters right downstairs, they may be able to make you a spread as well.
The Luna Lounge will provide a special sanctuary for you and your loved ones to bond and feel pampered on your wedding day.

The Luna Lounge is named after the baby of our family, Luna Lee.